Nintendo gets all the love in the world of racing games, if only for Mario Kart. That line of thinking, though, takes away from the long line of great games made for other systems, like the Playstation 3. Just as much fun and nostalgia comes from the best PS3 racing games as any other system could possibly deliver. You just need to know which games to go to.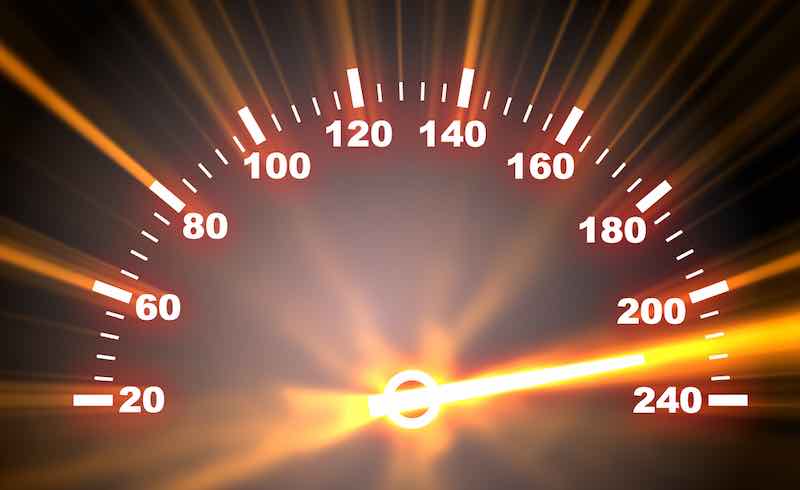 So, here are just a few of the best PS3 racing games:
Cars Mater-National
If you're looking for a nostalgia pick, what better game to go back to than one based on a Pixar movie? Of course, with that comes some differences in the game that make it unique compared to a lot of other racing games.
For one, it's designed for kids and based on characters who you're expected to know something about based on the movie. The controls are also fairly basic, which makes it good for anyone trying to just shut their mind off and play. There are mini-games and a light-hearted plot of racing the residents of the fictional Radiator Springs, making it a fun game to go back to after putting it down for more complex games. 
Need for Speed: Hot Pursuit
Next on our list of the best PS3 racing games is Need For Speed: Hot Pursuit.
Among the best racing series ever made, Need for Speed is a known commodity among racing games. Their Hot Pursuit edition is among the best of the best that they ever did produce. What makes Need for Speed: Hot Pursuit unique from other games in the series is that they ignore story in exchange for making a fun game. So, you play this game in a luxury vehicle at high speeds.
At its core, Need for Speed: Hot Pursuit is a game of cops vs. robbers. You can play as a cop, trying to race down the robbers, or bounty as it's referred to in the game. As a racer, the term used by the game, you're pitted against other racers, the clock, and the cops. 
NASCAR the Game: Inside the Line
For anyone who isn't just a fan of racing video games, but racing in the world of sports as well, NASCAR the Game: Inside the Line is the perfect game for you. For one, you get to immerse yourself in the world of NASCAR stock car racing, which in and of itself is worth playing the game. However, that's just the beginning of everything you can do with NASCAR the Game: Inside the Line. 
You can race on twenty-three different tracks. In the career mode, meanwhile, you can actually have a full career as a NASCAR driver, racing and earning sponsorships on the Sprint Cup Series. The game's race play is also realistic, including bumping and pit stops among other things to make the game more immersive. All in all, this is the best NASCAR game for your money out there. 
Midnight Club: Los Angeles
In a lot of ways, Midnight Club: Los Angeles is that quintessential racing game that we all imagine. It places you in a busy, well-known city that is easily recognizable with sleek and realistic graphics. Like many racing games, you're taking on the role of an illegal street racer. Another prototypical storyline. 
Midnight Club: Los Angeles isn't the easiest game that you'll ever play. Like a lot of racing games, you're going to have to start out with a bad car, and as you succeed in the game you'll have more access to cars and various upgrades. There are more than a handful of different types of races available to play, which means that becoming an expert is a challenge, though you'll never get bored in the process. 
Shift 2: Unleashed 
When it comes to realistic racing games with extensive career or story modes, Shift 2: Unleashed is unparalleled. This is also a game that is going to take some time to learn, as the controls can be tricky. It's just so satisfying once you do that you'll have trouble walking away. 
You get the choice in Shift 2: Unleashed to play from the POV of the driver, looking through the windshield, or with a standard POV where you can see the entire car. This makes the game incredibly unique. Looking through the windshield as you play makes Shift 2: Unleashed feel hyper-realistic. It makes you feel like you're in the car, or it comes as close as possible for a video game. Even using the rearview mirrors makes the game a realistic challenge for every race.
Joe Danger 2: The Movie
If you're looking for both a challenge and a good time, Joe Danger 2: The Movie is for you. Aesthetically, it's a cartoon game where you race through the air trying to perform stunts. In reality, it's so much more. Joe Danger 2: The Movie is complex and difficult. To succeed, you'll need to have quick fingers and nail combo moves regularly. 
What makes Joe Danger 2: The Movie so unique is its graphics. Most racing games are darker or attempt to be hyper-realistic. Then, you have the cartoonish Joe Danger, plastering smiles across all of its characters. It's clear that this game is designed to feel like a Saturday morning cartoon. Blending light-hearted entertainment and a real challenge, Joe Danger 2: The Movie is a can't miss. 
Blur
Blur is the ideal blend of the cartoonish Mario Kart and more realistic street racing games like the Need for Speed series. In other words, you can pick up power-ups and weapons to attack the other drivers with. The difference here is that the graphics are more realistic than in other games of this style.
Where Blur is most successful is as a multi-player game. It's exciting to go head to head with your friends, which tends to mean that the level of difficulty Blur brings to the table differs depending on how good the other players are. Of course, you can also play as a single player, but it does lose some of its communal enjoyment.
Burnout Paradise
Do you remember playing racing games at the arcade where you choose a course, your car, and then just race? Those were pure fun, built around racing and not difficult storylines or mini-games. You don't see that simple style of game all that frequently in console games. However, Burnout Paradise is that pure and simple in the best way, making it one of the most fun racingPS3 games available.
There are different types of events and races to choose from. For instance, road rage events require that you smash up your opponents' cars to knock them out of the race. Besides racing and road rage there are a few different options for gameplay, including but not limited to marked man and stunt. It's brilliant racing fun, stripped away of any excess that gets in the way of many other racing games. 
Sonic & Sega All-Star Racing
A lot of racing games don't come with iconic characters, opting for generic faces instead. That's not the case with Sonic & Sega All-Star Racing, which uses the famous hedgehog as the main character that you can race with. Sonic isn't alone, though, being joined by a team of Sega characters. Add in boxes to collect power-ups and boosts make the comparisons to Mario Kart a little too easy.
Still, for anyone who loves Mario Kart, Sonic & Sega All-Star Racing is a great Playstation 3 version of the game. It's fun, brightly colored, and fairly easy to play. Being lighter than a lot of the more serious racing games available, Sonic will never fail to put a smile on everyone's face. 
DiRT 3
A list of the best PS3 racing games wouldn't be complete with DiRT 3.
There is an aspect of DiRT 3 that feels a bit like Blade Runner. It's highly stylized and that's the point. You, the viewer of Blade Runner or the player of DiRT 3 are supposed to be drawn in by the aesthetics of the experience. It certainly works. Luckily enough, when it comes to DiRT 3 
Of course, once you start playing DiRT 3 you'll find everything that it has to offer. Frankly, it's a long list. For one, DiRT 3 offers a challenge. This isn't a simple racer and the control system is going to take some getting used to. There are also different modes of racing too. That means you have plenty of options to choose from and time to spend perfecting your game. 
F1 2011
Most people don't get the new Madden or FIFA game every year, because the differences are too minute. Instead, they wait for big advances or improvements in gameplay. Other times, a particular year stands out as just being better than all the others. In the case of F1, that game that stands out for everyone is F1 2011. It's a can't miss game for anyone who likes the F1 series or racing games in general.
The key difference in F1 2011 to its predecessors is in how the car's handle. They're less generic and more real to life. This makes the game much more challenging than other iterations, but in the best possible way. Mastering this new driving system isn't easy, but it is a rewarding and exciting process. 
Need for Speed: Undercover
Last but not least of our best PS3 racing games of all time is Need For Speed: Undercover.
Another game in the Need for Speed series, Need for Speed: Undercover is a can't miss game. Blend a free roaming city, drag racing, and a series that knows what it's doing, and you have Need for Speed: Undercover. The controls themselves are fairly easy to use, which also makes it a great entry point to racing games. 
The game itself sees you play as an undercover police officer who is infiltrating the world of illegal street racing. It's a simple enough plot, but one that opens itself to a world of fun and possibilities. Most people like this game for that free roaming map, which keeps the game loose and easy to play. There are times when Need for Speed: Undercover does show its age, but it's too much fun to care about that. 
Check Out Our Other PS3 Lists:
Wrapping Up The Best PS3 Racing Games of All Time
Want to relive some PS3 fun? You can check out a bunch of PS3 racing games on Amazon.
Well that does it for our list of the best PS3 racing games. What did you think of our list? Like it, love it, hate it? Let us know what we missed in the comments below.