A list of the best multiplayer PS3 games in 2021? You bet! Although the PS3 is no longer the new console on the block, there are still plenty of games worth playing. Whether you're revisiting an old favorite or playing a game you skipped the first time around, you're sure to enjoy these 20 games.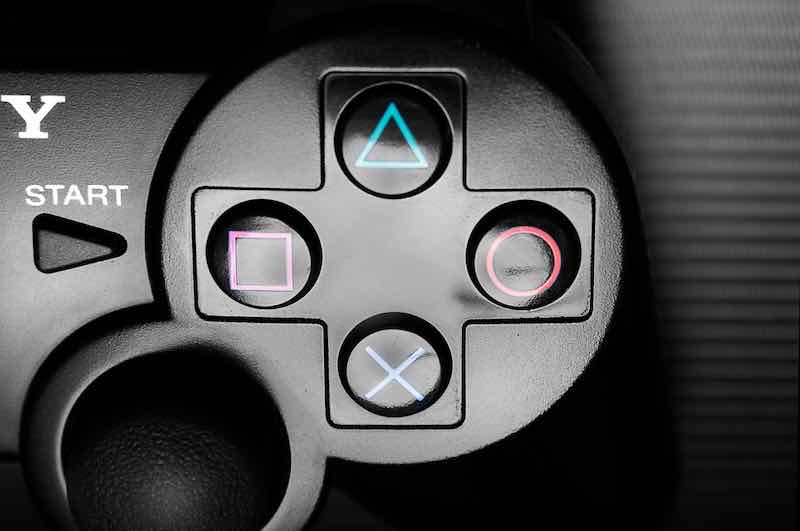 They each offer a great time when playing when you just want to enjoy time with your friends, both in local co-op and online. You might even discover a great PS3 game you've never heard of before or one that's just as fun for solo gaming!
Here Are Our Picks For the 20 Best Multiplayer PS3 Games:
LittleBigPlanet 3
Fans of this platformer series known how much fun it can be to play local multiplayer. Although it takes a minute to get used to the "floaty" mechanics, the game has earned a loyal following for a reason. You get to dress up your Sackboy in costumes and accessories and take on various levels that require you to work with your friends or friendly strangers online to complete challenges and unlock goodies such as stickers that you can use in the game.
One of the best things about LittleBigPlanet is how much fun it is, even if you're not a skilled or experienced gamer. Plus, the third title in the series lets you play not only as Sackboy but as a four-legged creature named Oddsock, a bird named Swoop, or Toggle, which can shrink or grow depending on your needs. Each of these characters can be customized to show off your unique style.
Portal 2
Our second pick for multiplayer PS3 games is Protal 2. Gamers loved the original Portal, but it only offered solo gameplay. With Portal 2, you can choose whether to play on your own or pair up with a pal to make your way to freedom by using portal guns to create portals on appropriate services.
Levels in the two-player game are cleverly designed so that you have to work together to stand a chance at beating them–and discovering whether the cake really is a lie.  Like the first game, Portal 2 plays with physics. Not knowing which way is up or down adds challenge to the game. 
Sonic & All-Stars Racing Transformed
The original Sonic & All-Stars Racing was fun, but it felt like races were simply thrown onto existing maps. The follow-up is definitely more polished. The cars in Sonic & All-Stars Racing Transformed handle more like other racing games than the karts in Mario Kart, so players will need to adjust.
However, many gamers prefer this game because it requires more skill. Imagine if every map were like Rainbow Road–with a healthy dose of LSD. Not only do you and your friends get to play as your favorite Sonic and Sega characters, but you can lean on them if you're having trouble in Career mode. In local multiplayer, only one of you needs to succeed to move on. Score!
Dead Space 3
The third game in this series is a bit more welcoming to those who might not be horror fans. Instead, it amps up the action, which is exactly why it's such a good multiplayer game! You and a friend get to play as Issac Clark and his new pal John Carver as they attempt to locate the source of the Necromorph outbreak.
Their plans are thwarted after crashing on the frozen planet Tau; however, that's where the fun begins. You'll need to scavenge parts if you want to survive. In co-op mode, you work together to solve puzzles. Plus, it's always nice to have a friend who can cover you.
Ibb & Obb
It's easy to overlook Ibb & Obb if you only consider the game's simple graphics. Nevertheless, puzzle lovers looking for a co-op experience shouldn't miss out on this title, which is still touted as one of the best multiplayer PS3 games to date.
By cooperating, you and a friend can discover how to exit each level and move to the next. Beware, however, that one person's mistake spells failure for you both. The soothing soundtrack can't always ease that tension, so you might want to take a break and play one of these other games occasionally.
Lego Games
It isn't easy to pick just one Lego game for a list like this, so we're taking the easy way out. Otherwise, this entire list could consist entirely of Lego games. Lego games successfully combine cuteness, mindless smashing, and your favorite IP.
Whether you love Marvel, DC, Harry Potter, Star Wars, or LoTR, you've got plenty of choices of games that are super fun whether relaxing alone after a long day or playing with friends. Each game adds something a little different, whether that be vehicles, flying, or magic wands, and the titles available on the PS3 are a little more polished than first-generation Lego games.
Uncharted 3: Drake's Deception
While some games offer only limited multiplayer mode, Uncharted 3 provides a full campaign with plenty of enemies to take out in Co-Op adventure. As Nathan Drake and his companion, you'll hunt for the lost city of Iram of the Pillars.
And if you're looking for something a little different, give Co-Op Arena and try. You'll need to work with a friend to beat changing challenges. Of course, this ensures that things always remain fun. Unfortunately, Sony no longer supports online play; however, you can still play couch co-op.
Far Cry 3
Far Cry 3's multiplayer mode has an interesting catch: it occurs six months earlier than events in single-player mode. This enables you to unlock content for other modes! You and three friends can team up to explore lush maps in this open-world game, completing challenges as sinners who want to exact revenge on pirates that stole their money. The co-op campaign consists of six fun missions.
Rayman Origins
Nostalgia is a powerful force, and that's one reason why so many people love Rayman Origins and its classic 2D art style. Of course, the ability for four friends to play in local co-op is another boon! From the levels to controls, this game has been expertly designed. You don't have to be familiar with other Rayman games or even video games, in general, to enjoy it, either. The game is ideal for newbies!
Lost Planet 2
If you're wondering why we added this to our list of the best PS3 multiplayer games, you may have only played the shooter by yourself. Solo mode is frustrating enough that some people gave it up.
However, playing with buddies makes it easier and more fun to search all the E.D.N III system planets for Thermal Energy. Working together gives you a chance to collect all the weapons you'll need to beat the aliens. Over-the-top gameplay, including mechs, turns from frustrating to fun when you add friends to the mix.
Rock Band 3
Just when we all thought it was dead, Rock Band re-emerged and became one of the best multiplayer PS3 games. Who would have thought that millions of people would spend thousands of hours "playing" plastic instruments in their living rooms? Fortunately, some dream up this concept and brought it to fruition.
Rock Band 3 isn't the first in the series, but fans argue that it's the best because you're not limited to four players. Up to seven people can join your band–one drummer, a keyboardist, two guitarists, and three vocalists. If you've ever bored, you can download 1,000 extra songs!
Trine 2
A wizard, a knight, and a thief head into the wilderness. It sounds like a joke, but it's the plot of Trine 2. Invite two of your friends to join you, each playing as one of the three main characters.
Trine 2 has a unique feature where two players can swap characters as long as they agree. Plus, both local and online multiplayer integrate fully into the plot of this sidescrolling puzzle/platformer.
Castle Crashers
Continuing with another 2D game, we have Castle Crashers, which got a PS3 release after gaining popularity on the Xbox Live Arcade. Part beat 'em up and part RPG, this game is all chaotic fun.
Whether you play in person or online, you can team up with three friends to build your arsenal, adopt pets, and attack the masses to save the kidnapped princesses. The plot may sound familiar, and the art may be simple, but it's no Super Mario World!
Resident Evil 6
No list of best multiplayer PS3 games would be complete without Resident Evil. Like Lost Planet 2, RE6 isn't the best solo game because it's light on horror, exploration, and puzzles. However, it's quite fun when you pair up with a friend to mow down zombies. You don't need to be familiar with the plot or characters if all you want is a little gratuitous violence, which this game has in spades.
Double Dragon Neon
Here's a blast from the past! Double Dragon Neon first debuted on the NES.  Billy and Jimmy are back to save Marian and modernized in the PS3 version, which is just as fun as the original.
You get to gleefully punch, dash, and attack in this class beat 'em up game. Adding friends to the mix introduces some fun dialogue and moves, too.
Lara Croft and the Guardian of Light
Tomb Raider and co-op don't normally go hand in hand. However, Lara Croft and the Guardian of Light is certainly an exception to that rule.
The spinoff also heralds the return of the series after a break. As Lara and Totec, you and a friend get to explore, solve puzzles, and battle enemies. We really like how balanced this game feels.
Borderlands 2
Not everyone loves exploring sandbox games by themselves, which is why Borderland 2's multiplayer options are so welcome. In fact, any of the games in this series can be played entirely with a friend instead of solo.
Borderlands games perfectly pair elements of first-person shooter with role-playing games to deliver a fun experience. In the second Borderlands game, a new group of Vault Hunters teams up with guerilla resistance, the Crimson Raiders, to take on Handsome Jack before he can unlock a new Vault and all its powers.
Ratchet & Clank: All 4 One
If you've got three friends, some time on your hands, and Ratchet & Clank All 4 One, you've got all the ingredients for a rowdy good time. The multiplayer game isn't just the first in the series to let you play with a friend, it supports 4 players online or in local co-op without losing any of the series' humor.
We love the ability to drop into the platform shooter as Ratchet, Clank, and their friends Captain Qwark and Doctor Nefarious on their journey to accept the Intergalactic Tool of Justice Award.
The Lord of the Rings: War in the North
You and your friends can get lost in Middle Earth in the first game that had rights to be based on both the Lord of the Rings book and movie series. If you're looking for the most famous faces of the fellowship, you might be a bit disappointed.
However, playing as Eradan, Farin, and Andriel who must lend aid to Frodo as he journeys to drop the one ring into Mount Doom. While Frodo avoids the eye of Sauron, this trio strives to defeat his minion Agandaûr, a Black Númenórean who is wreaking havoc in the northern lands.
Tales of Graces F
Last but not least of the best multiplayer PS3 games is Tales of Graces F. Are you ready to save Ephinea from the evil that's overtaken it? Perhaps you need a friend to join! Tales of Grace F lets you do just that, and the RPG's real-time action is the perfect recipe for a fun co-op mode. Connect a second controller and hand it to a friend, and you're good to go!
There you have it, a list of the best multiplayer PS3 games. There's no better time to grab your controller and a friend, whether you're picking up from where you left off or trying one of these classic games for the first time!
Wrapping Up The Best Multiplayer PS3 Games
Well, those were our picks for the best multiplayer PS3 games. How did we do? Did we miss something, remind you of a great memory, or was the list just awful? Let us know your thoughts below!