Today we're discussing the Best PS1 Multiplayer Games that we all grew up playing with friends.
We sometimes overlook classic game systems. After all, in a world where people have proven to be desperate to get the newest and latest systems, like the Playstation 5, those older systems can seem trivial. That's far too dismissive of those old systems, though. You can still have a fantastic time playing classic systems, like the Playstation 1.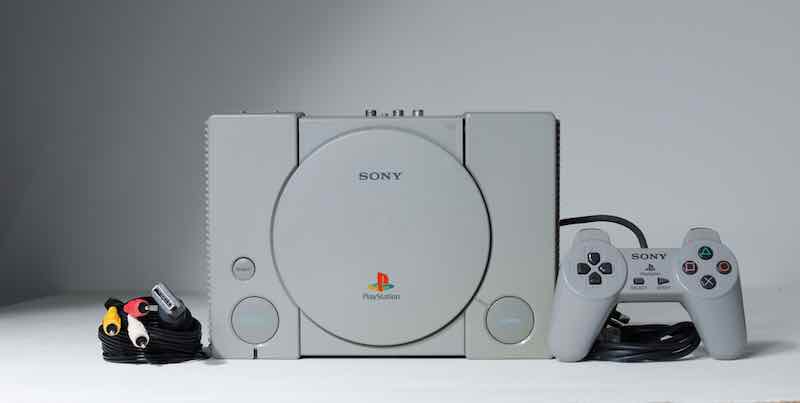 Playing the PS1 is great no matter what, but going back with friends who have fond memories of the system is best of all. The question remains, what are the best PS1 multiplayer games? Knowing these will help you to be prepared to go back and enjoy the PS1 to the best of you and your friends' ability. 
Here are the Best PS1 Multiplayer Games:
Rival Schools
First on our list of the best PS1 multiplayer games is Rival Schools.
Everyone has played Mortal Kombat with their friends at some point. Rival Schools is very similar, except you're getting into fights in your school. Essentially, it's a one on one fighting game that is perfect for a group of players taking turns on the game. You battle one another and even can unleash special powers on your opponent. It's classic fun.
Besides all of that, Rival Schools is fairly easy to pick up and play. That means no one should be getting frustrated and giving up in your group because they just can't quite figure out the combos. Add in bright aesthetics and this game is a can't miss. 
Triple Play Baseball
The Triple Play series is the direct predecessor to the incredibly popular Playstation 2 series MVP Baseball. Triple Play Baseball bridged the gap between PS1 and PS2 for the series, but it's definitely better played on the PS1. You have options to either play a singular game or home run derby with friends. If you just want the game to own a baseball game, then there is also the season mode, but that aspect is best played in single player. 
The modern market has limited options for baseball video games, but this is a great classic option for anyone who wants to go back and play a retro game with friends. Besides, for when Triple Play Baseball came out, it was far and away the best baseball game available. The overall quality and effort put into making Triple Play Baseball were so much higher than other games.
Tony Hawk Pro Skater 2
When it comes to the best PS1 multiplayer games, Tony Hawk 2 is my personal favorite.
When it comes to nostalgic games to play with friends, there may be none more famous than Tony Hawk Pro Skater 2. That can partially be attributed to the game and series as a whole's famous namesake. It's also because Tony Hawk Pro Skater 2 is one of the best PS1 multiplayer games and is still fondly remembered today by many people.
From playing games like tag, which is exactly the school game but on skateboards, to pulling off different stunts and tricks that are normally reserved for the X-Games there is so much to do in Tony Hawk Pro Skater 2. Another popular option for multiplayer is the graffiti game, where you try to claim as much territory in your preferred color as possible. 
ISS Pro Evolution
Today, you'd be forgiven for forgetting about Pro Evolution soccer games and holding onto FIFA instead. Still, the Pro Evolution series is great in the era of the PS1 they were ahead of FIFA. ISS Pro Evolution is the best of those PS1 era games that they put out, and a great way for competitive friends to get in some nostalgic gameplay together.
The best part about ISS Pro Evolution is the effort and time that went into making the game realistic. Players actually act like players would in real life, making the computer much more realistic than a lot of earlier sports games. If there is a knock on ISS Pro Evolution it's that they don't have the same licensing agreement as FIFA does. This means that you end up with a lot of awkward names that nearly sound like real players. Still, with a group of friends, it's just a lot of fun to joke about. 
Tekken 3
Tekken 3 is a part of the Tekken series of games, and it will remind you of Rival Schools and Mortal Kombat. That's because Tekken 3 is a fighting game similar to those two, which allows for a lot of fun when you're competing with friends. Brightly colored and offering a long list of fighters to choose from, Tekken 3 is widely regarded as the best of the original Playstation games.
A variety of arcade style games to go along with the fighting will keep you playing for hours. This is one that you and all of your friends will like to play together. 
Bishi Bashi Special
Bishi Bashi Special will remind you of playing arcade games, in the best way possible. Quick and easy to play, Bishi Bashi Special offers over ninety different arcade games for you to play. This makes Bishi Bashi Special great for large groups to play together. 
When it comes down to it, Bishi Bashi Special has something for everyone because of how easily charming it is to play. Aesthetically, it's pleasing and fast-paced. This game is full of voice-overs too. At the end of the day, this all adds up to an extremely fun game for groups. 
Tecmo Super Bowl
Today, Madden is the undisputed champion of NFL football video games. They certainly did exist during the days of PS1 as well, but the game doesn't hold up the way other PS1 games do, especially given there are new and improved versions coming out every year. Tecmo Super Bowl, on the other hand, has a great retro feel to it. Being a part of the Tecmo series, known for making Bo Jackson unbeatable in their original Tecmo Bowl game, there is more than a little nostalgia to playing Tecmo Super Bowl. 
Tecmo Super Bowl is great for groups of friends to take turns playing each other, either as a tournament or winner plays next. It's fast-paced and easy to play, so everyone can pick up on how to play quickly if they don't already know. Add a classic arcade feeling to the game, and it's a can't miss for PS1 fans and sports fans alike. 
Point Blank
Somewhere between arcade game mixed with retro first-person shooter, Point Blank is an awesome game for groups to play together. The best way to describe Point Blank is as a competition shooting game. Modern Warfare this is not. Instead, you'll compete by targeting cardboard cutouts or bullseyes. You're then judged on a mix of accuracy and speed, which makes this an incredibly exciting game. 
For groups of people to come together and spend an afternoon playing retro games together, Point Blank is a great option. It's not overly complicated, but it is a lot of fun to play. No one will be disappointed at all. 
Street Fighter Alpha 3
A fighting game with a world tour, tons of potential fighters to use, and great battle play make Street Fighter Alpha 3 the best fighting game available on the market of PS1 games. The multiplayer on Street Fighter Alpha 3 is special in its own right. You can compete in the classic one on one fight that most fighting games come with, but Street Fighter Alpha 3 is also great for playing two-on-one matchups. 
Yes, this is another game that can be compared to Mortal Kombat, but it's definitely a can't miss option when it comes to fighting games. It's fast, more open than other games, and incredibly fun. Everyone in your group is going to love playing Street Fighter Alpha 3 for hours on end. 
Micro Machines V3
Micro Machines V3 is retro to an extreme degree. So much so, in fact, that it can be difficult to explain. The first thing to know is that Micro Machines V3 is a racing game. The graphics are rudimentary. Your point of view is overhead, instead of behind the car or from the driver's point of view. Still, with all of that being said, this is a game that up to eight people can play at once, and it's a ton of fun for groups to play together. 
There are over forty-eight tracks you can choose from to race on. This gives you and your friends tons of different options and ways to spend time. It's a light-hearted and easy racing game for when you want to go for a retro game experience.
Crash Team Racing
Last, but not least of the best PS1 multiplayer games is Crash Team Racing.
When it comes to cartoon racing games, none are more famous than Mario Kart, but Crash Team Racing can certainly give Mario Kart a run for its money. Just like other racing games of the genre, this is a fantastic option for groups of players to play together and have fun knocking their friends out with special weapons. 
Blending those characters and weapons, along with intense tracks to race on, and you have a great basis for a game. Once you considered that the aesthetic is also amazing and the controls are the right balance of difficult to master but easy to use, and you'll find yourself racing with friends all day long. 
Wrapping Up The Best PS1 Multiplayer Games
Want to relive some of your PS1 memories? Check out the PS1 Classic here.
What did you think of our list of the best PS1 multiplayer games? Like it? Love it? Hate it? Let us know in the comments below.